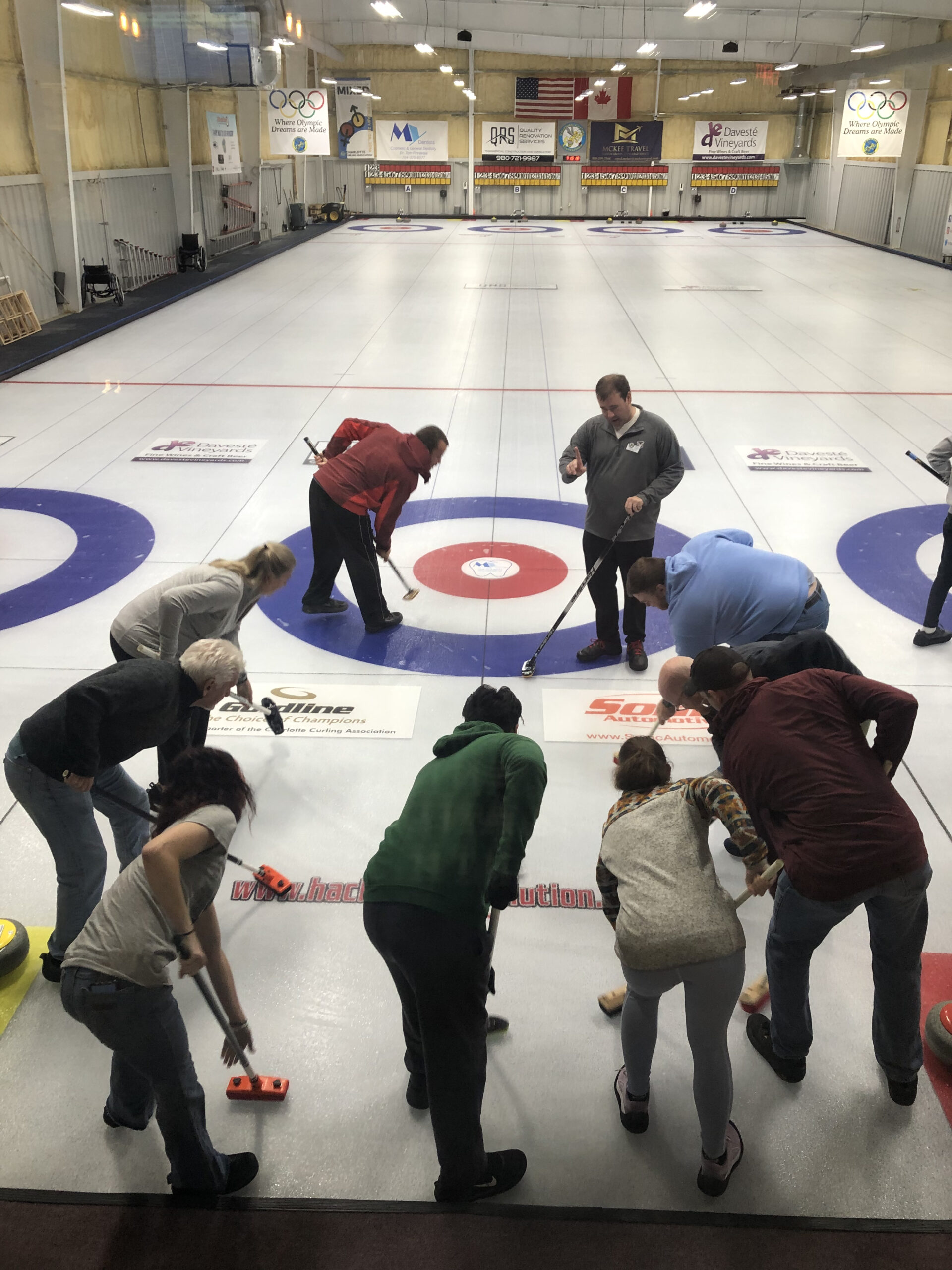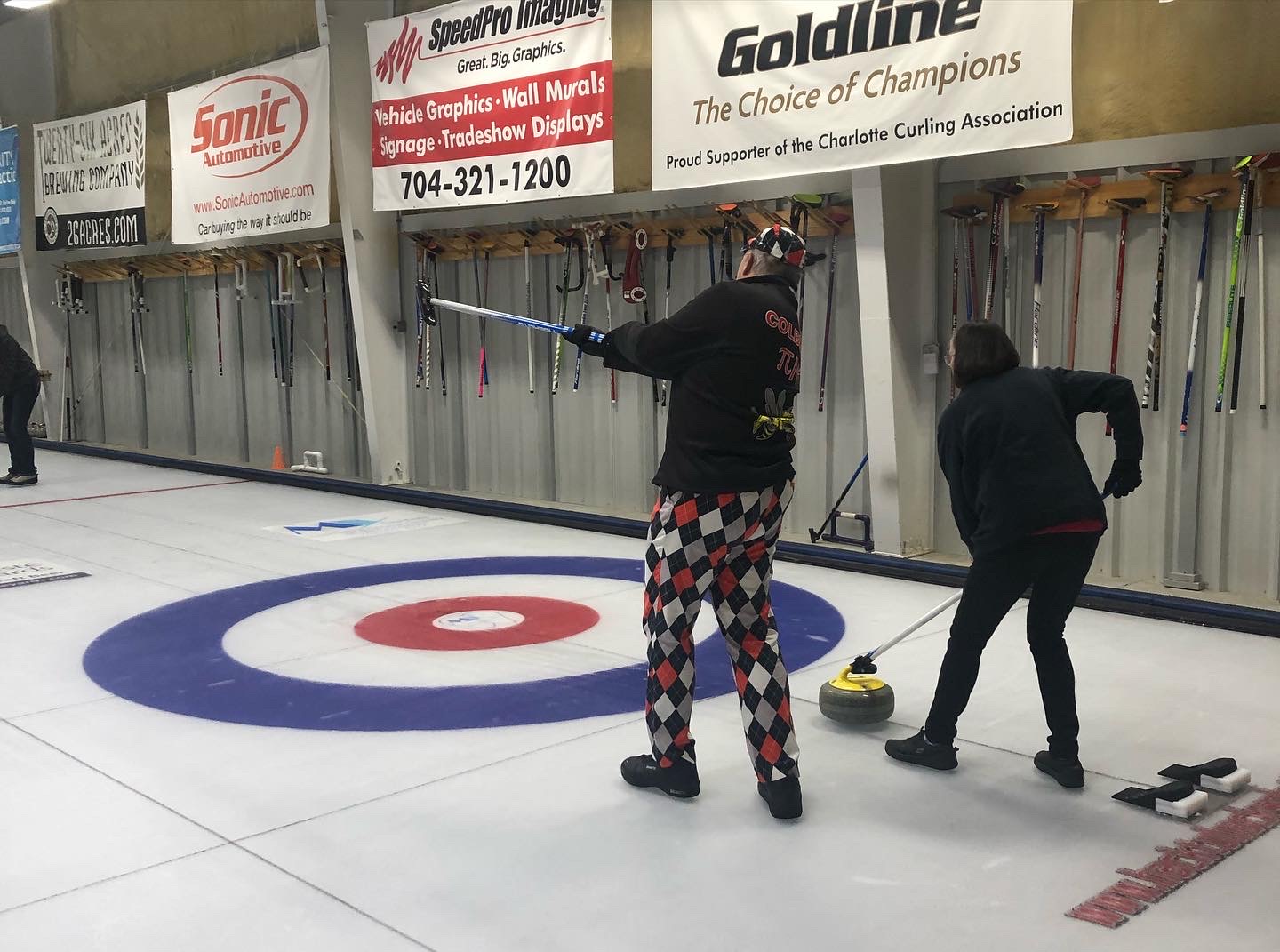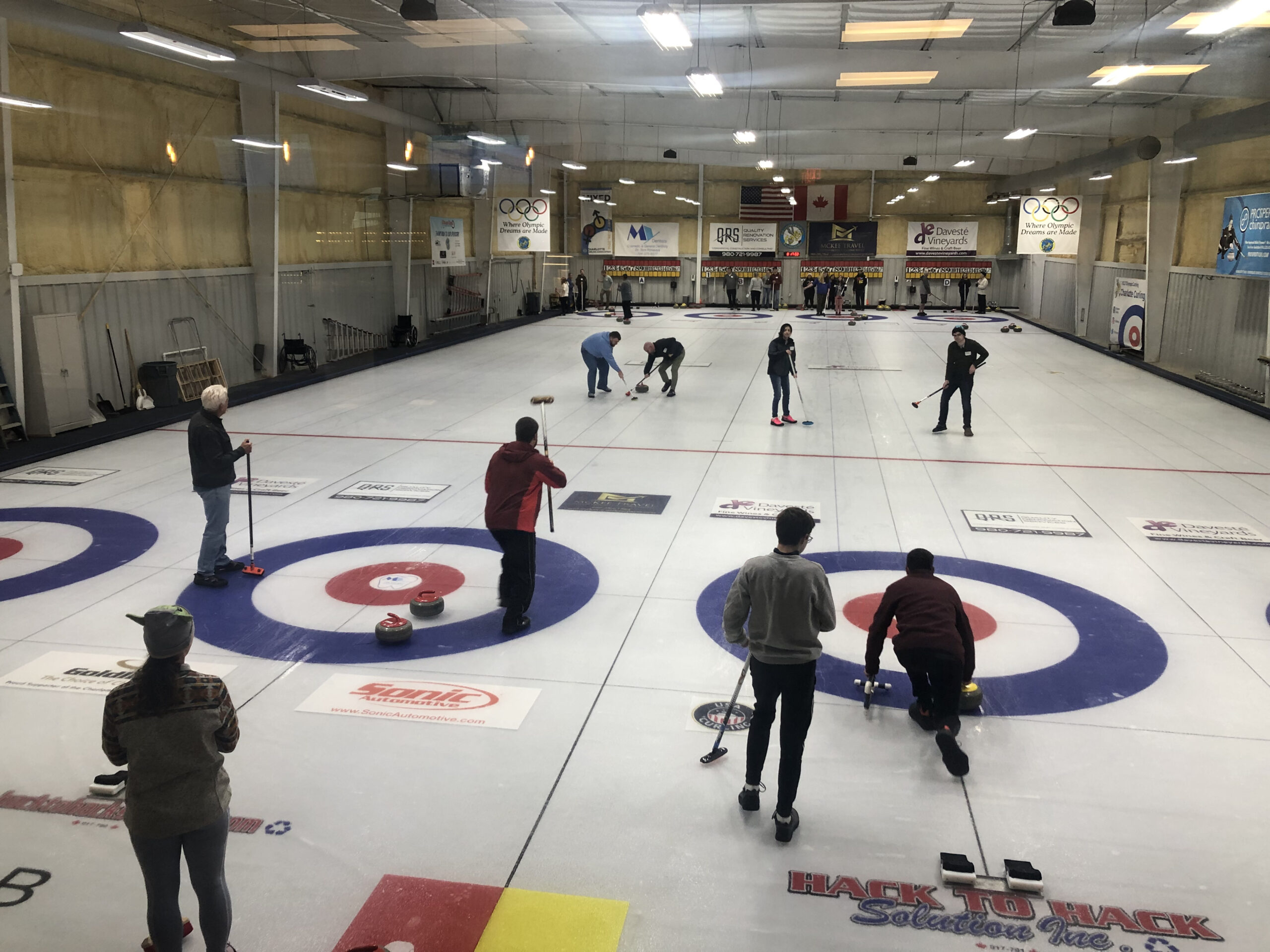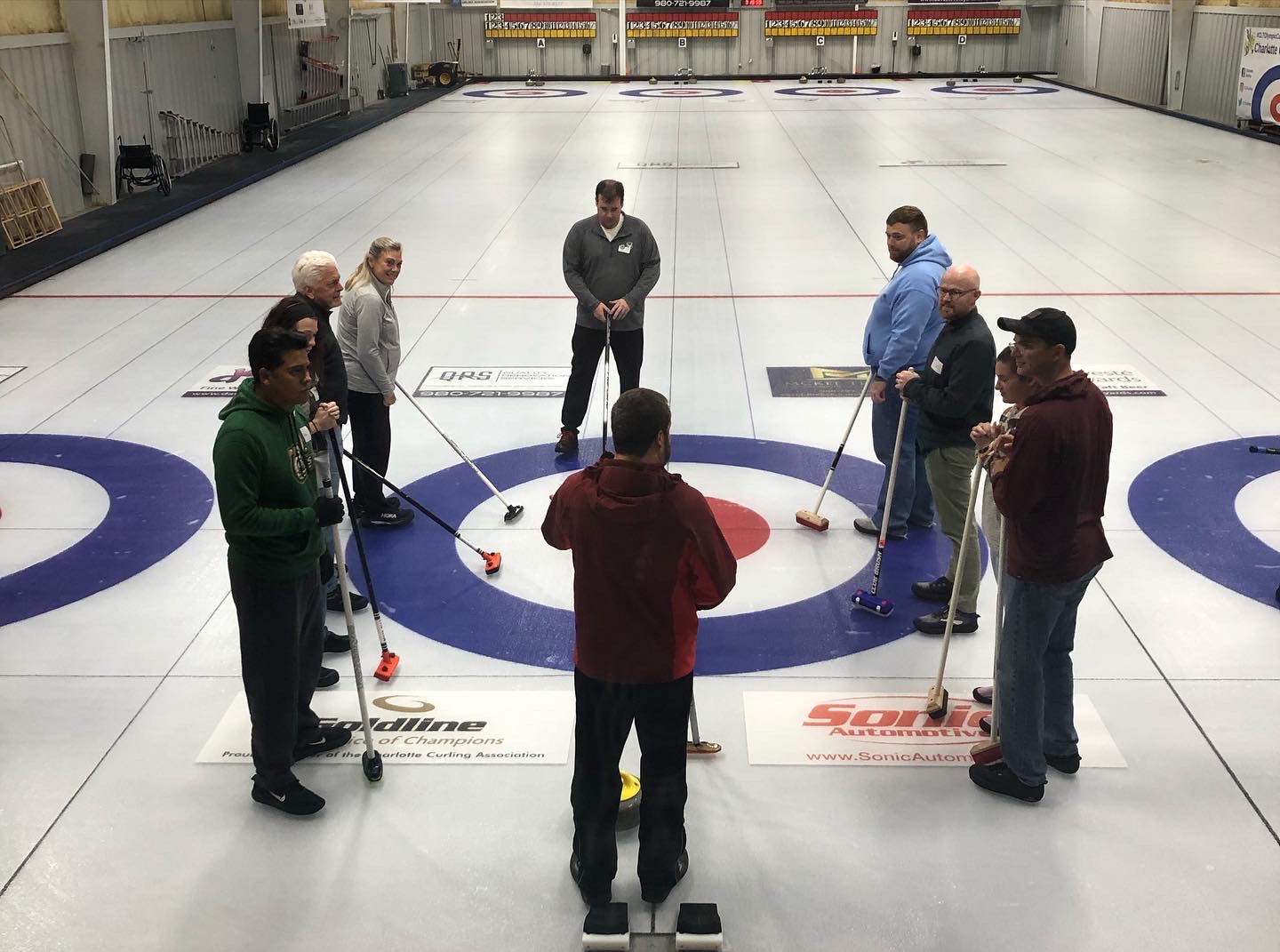 Cocktails and Curling $30 per person!
Learn to Curl $45 per person!
If you or your group are looking for a new experience, hankering for a little competitiveness, or simply wanting to check something off your bucket list then Curling may be in your immediate future.  One does not need the athletic prowess of an Olympian, nor the sharpshooting skills of Steph Curry to curl at an intermediate level within the span of a few hours. Our club accommodates all abilities. If you wish to curl, we will get you on the ice.
Your learn to curl will begin with a brief and very important safety talk. Just like on the road, ice is slick and will not provide any cushion. Our volunteer instructors will provide you with a structured curling experience in small group settings. There, you will be given a crash course (please excuse the pun) in sweeping technique, and stone delivery. Once the small group instruction is completed then you will apply what you learned in a mini 2-end game. At the conclusion of your mini-game you will be able to partake in a curling tradition of "Broomstacking," where we discuss the game, the shots we made and the most likely, the shots we missed over a beverage of your choice.
We recommend that you prepare for your learn to curl experience by wearing layers of warm clothing. The temperature to maintain consistent curling ice conditions is very specific, and go figure, IT WILL BE COLD. Curling is truly a sport as you'll see, so we don't recommend wearing bulky or restrictive clothes like tight jeans. Our Ice technicians also recommend you wear clothing that does not collect "fuzz." We are very protective of the conditions of our curling ice and any debris left on the ice will affect future play.
Waiver
Please be sure to complete this waiver before your Learn to Curl! All individuals must have a completed waiver on file before stepping onto the ice.
Curling, like any sport, comes with some risk. The biggest risk is "the fall." While falls rarely result in serious injury, we recommend protective headgear to mitigate the risk of the severe instances. Adult Waiver
We recommend our participants be 12 and older, your well-behaved children are welcome to spectate in our Warm Room.
We look forward to your visit.
Good Curling
Registration
Registration for Fall Learn to Curl and Cocktails and Curling events are closed. Please check back for future dates.
What is Cocktails and Curling?